Bleau.info
Welcome to Bleau.info, since 2001 the benchmark site for climbing in Fontainebleau. Read more here.
Please don't climb on wet rock!
We invite you to enter your height and spanwidth on your profile page (account). If enough people do this, you can also search for problems repeated by climbers of a certain height in the advanced search. Also new is the function to search for repetitions in a certain period.
Respect the forest. Leave no traces. Please read the ethics page.
If you like Bleau.info, you might be happy to
contribute
by sharing information, a photo or a video. Please read the
new problems
page if you think you have opened a new problem (or indicate a problem missing from the database).
Receive regular updates about bleau.info and Fontainebleau bouldering by signing up for our newsletter. View an example.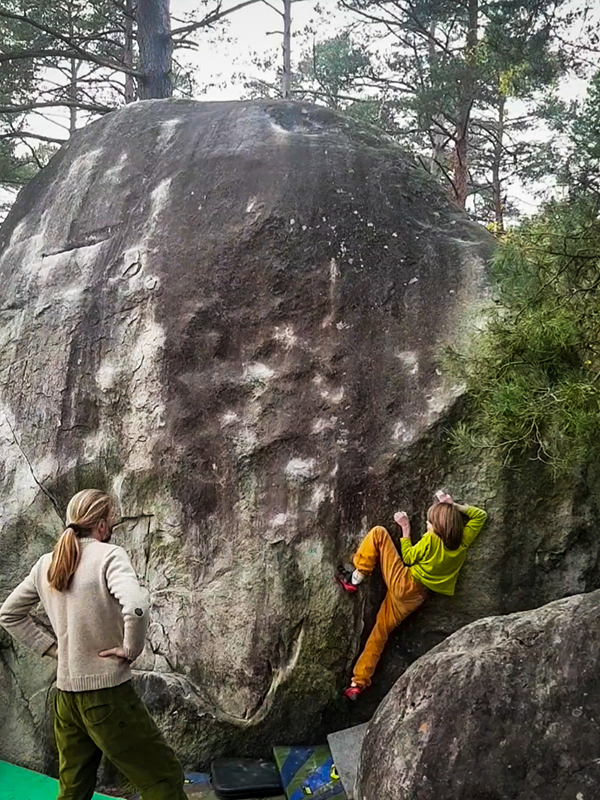 8b low start